Stand for repair engines R1250
Used for assembly and disassembly of light and midsector car engines and other units weighing up to 1,600 kilograms in suspended position.
Multi-purpose adapters allow to mount engine, gear box, rear axle or any other unit weighing up to 1,600 kilograms with ease.
Operational comfort is provided by non-reversible worm reducer which allows to turn and clamp engine or any other unit in necessary position.
| | |
| --- | --- |
| Stand model | R1250 |
| Type | stationary |
| Hoisting capacity, kgs | 1600 |
| Turn method | manual by means of worm reducer |
| Length, mm | 1430 |
| Depth, mm | 940 |
| Height, mm | 940 |
| Max. weight, kgs | 235 |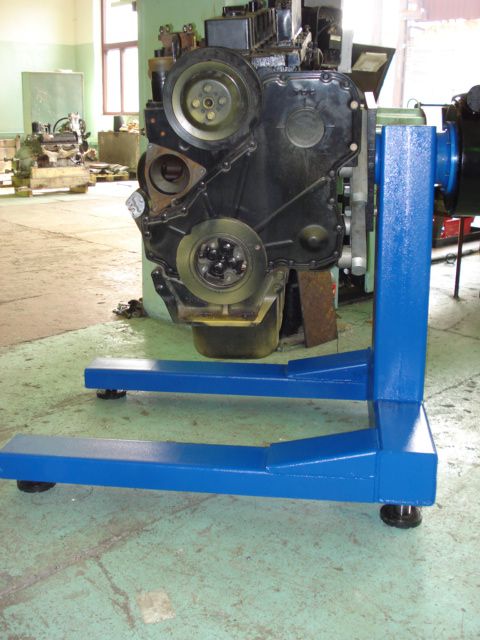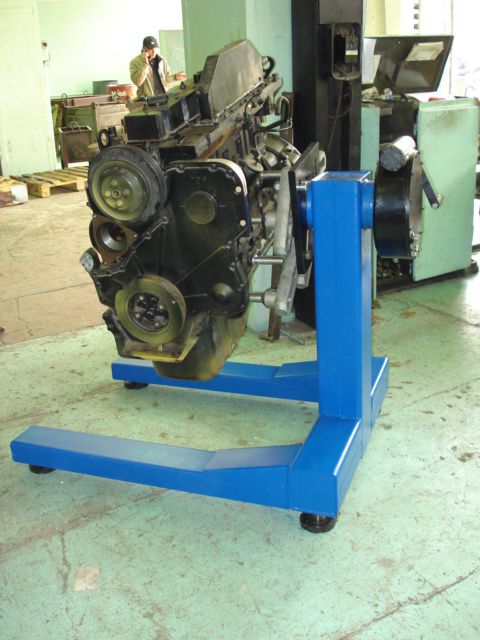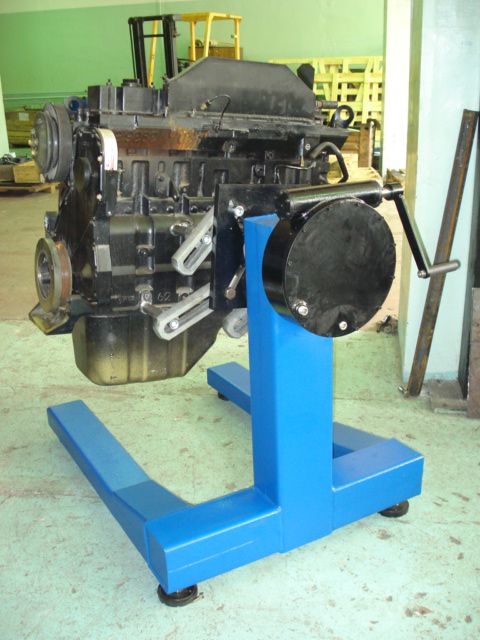 More detailed information on the equipment found at the link https://yadi.sk/d/zNSs8u8Xsfpbu